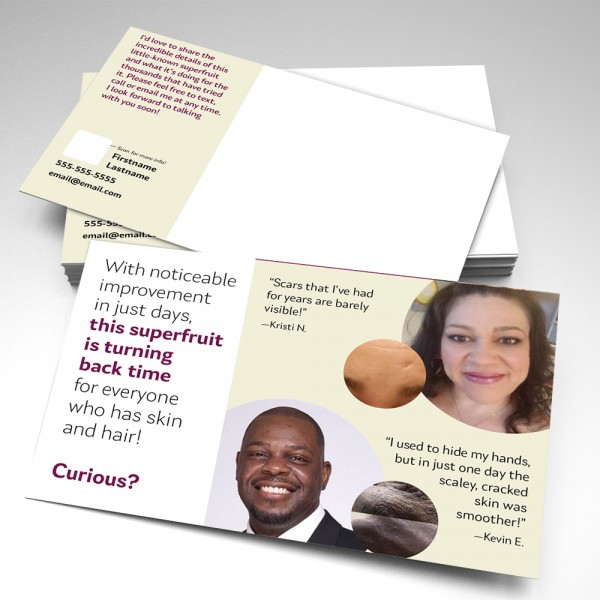 Full color, full bleed image, double sided curiosity postcards 6x4" (w x h)
Premium 120lb cover weight paper stock
Sold in packs of 25

Note: Qty discounts are applied at checkout.
Qty Discounts available at 2 & 4+ packs of any design.

Editing Hints:
- QR Code shown is only an example. You must enter your User Name and remove the () to create the correct QR Code on your printed postcards
- If you would like to leave any field blank, simple remove the sample text and enter a space.

6x4" Turn Back Time Curiosity Postcards - Pack of 25